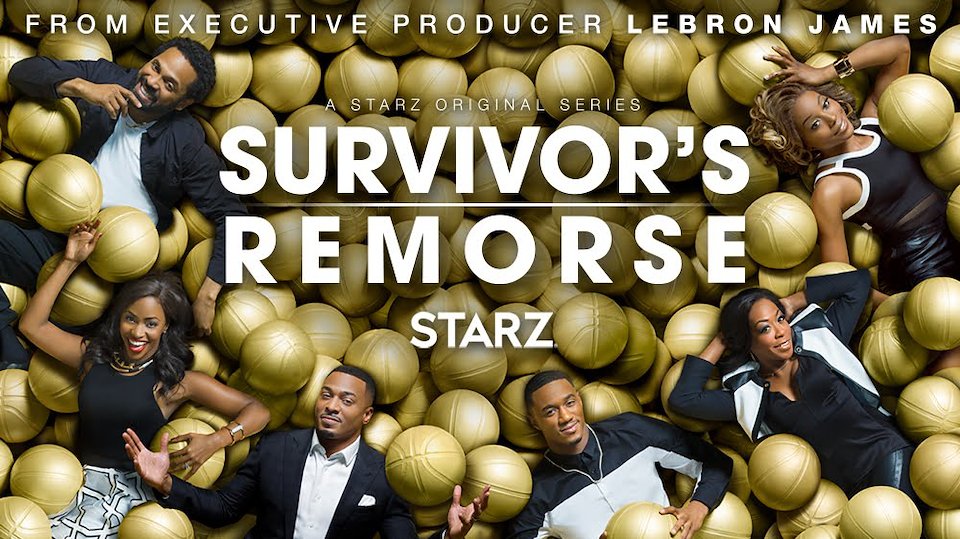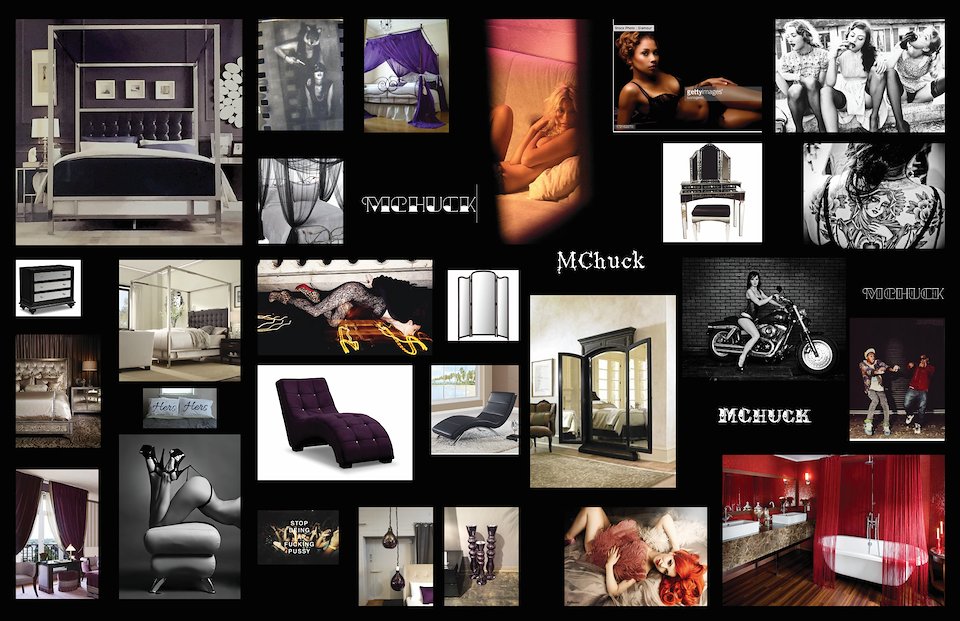 The mood board for a regular character on our show, M-Chuck. Her bedroom in the Calloway Mansion.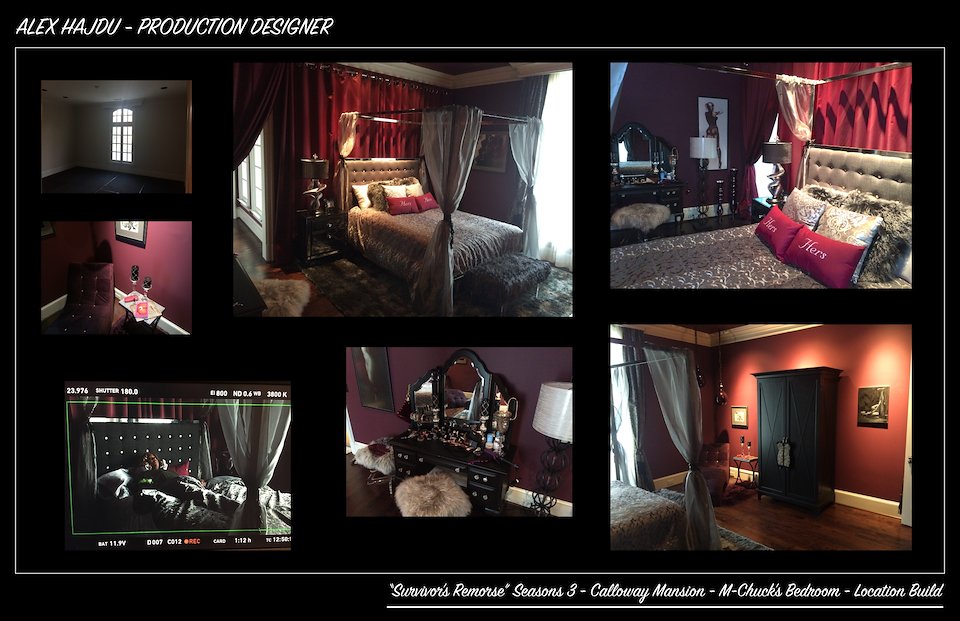 The finished bedroom set on location for M-Chuck.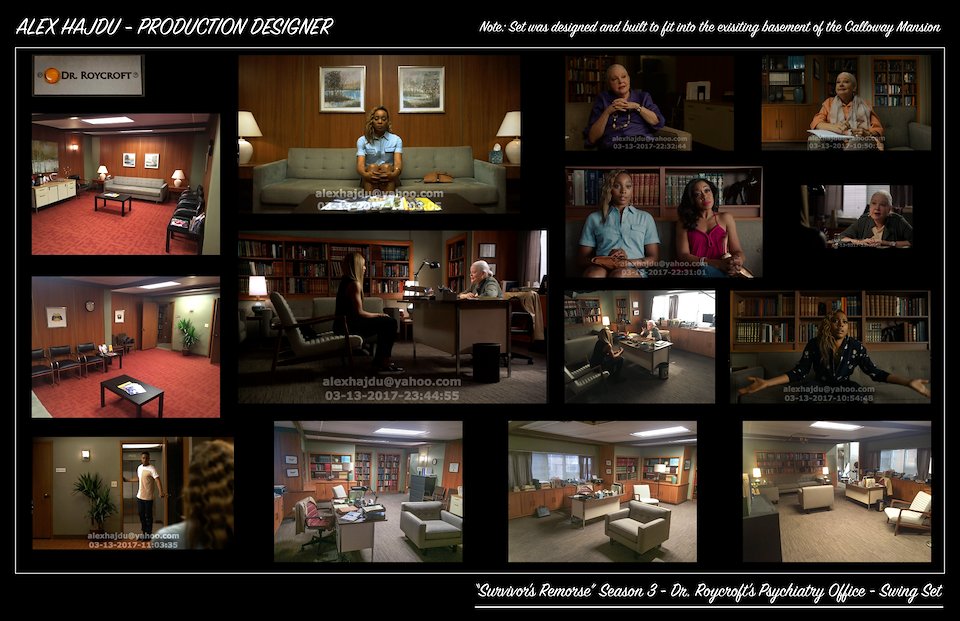 Court appointed Psychiatrist Office. Built Set. Originally designed to fit into the basement of an existing location. The ceiling is not really acoustic tile: there was not enough room to fit an actual drop ceiling. I had the ceiling pattern direct printed on gator board to save weight.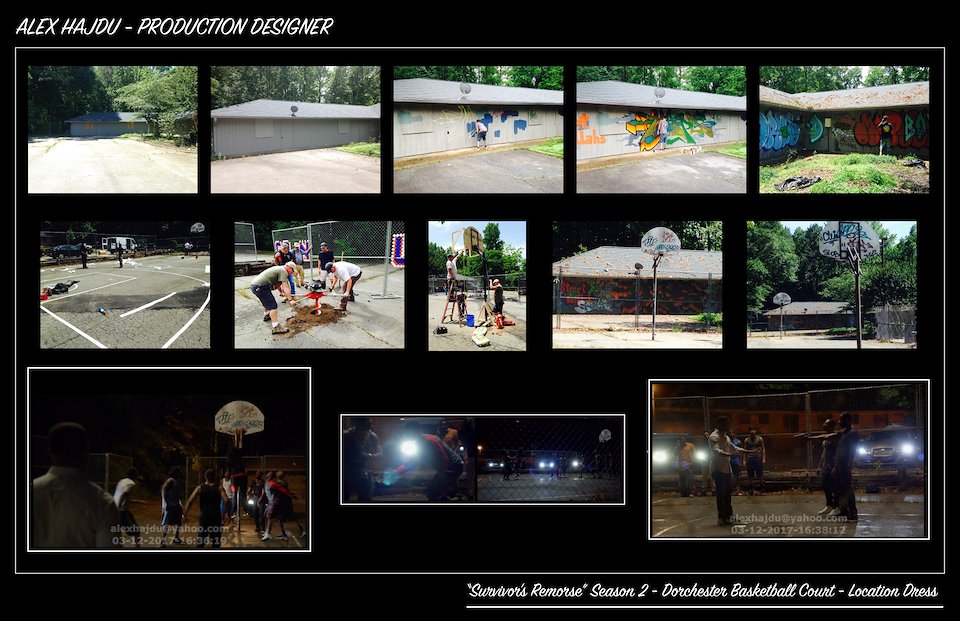 Location: Abandoned parking lot and boarded up structure. Turned into a Dorchester, Massachusetts basketeball court in the hood…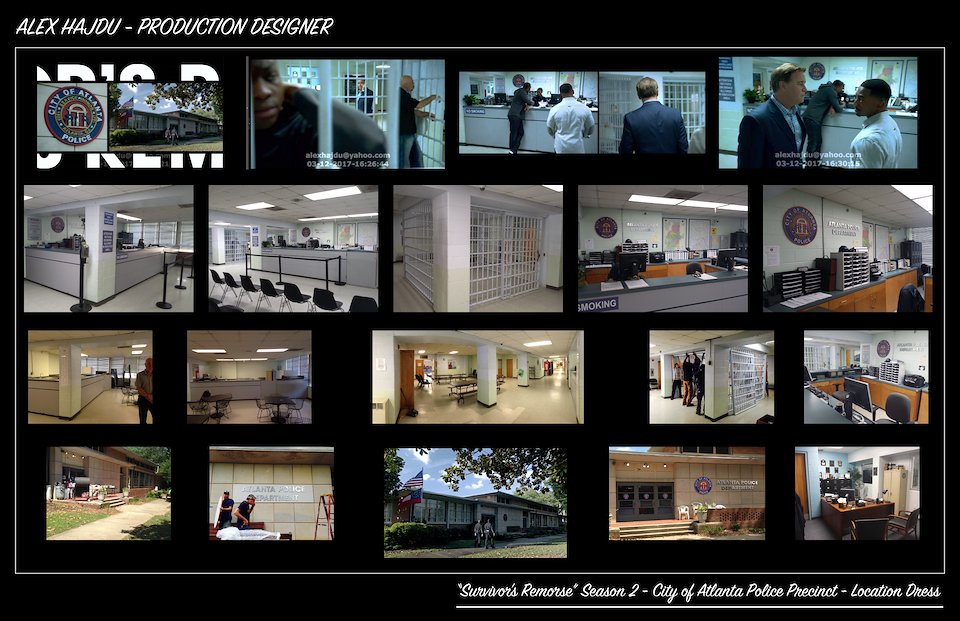 Location: Multipurpose neighborhood center. Turned into an Atlanta police precinct. Practical holding cell custom made.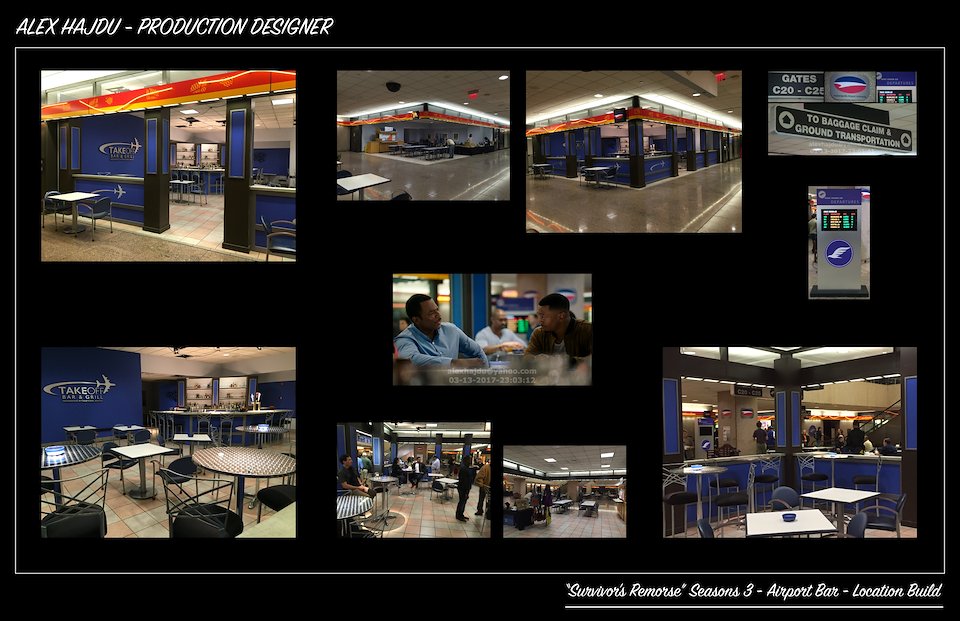 Location: Atlanta Metro station. Turned into an airport bar. Four hour load in.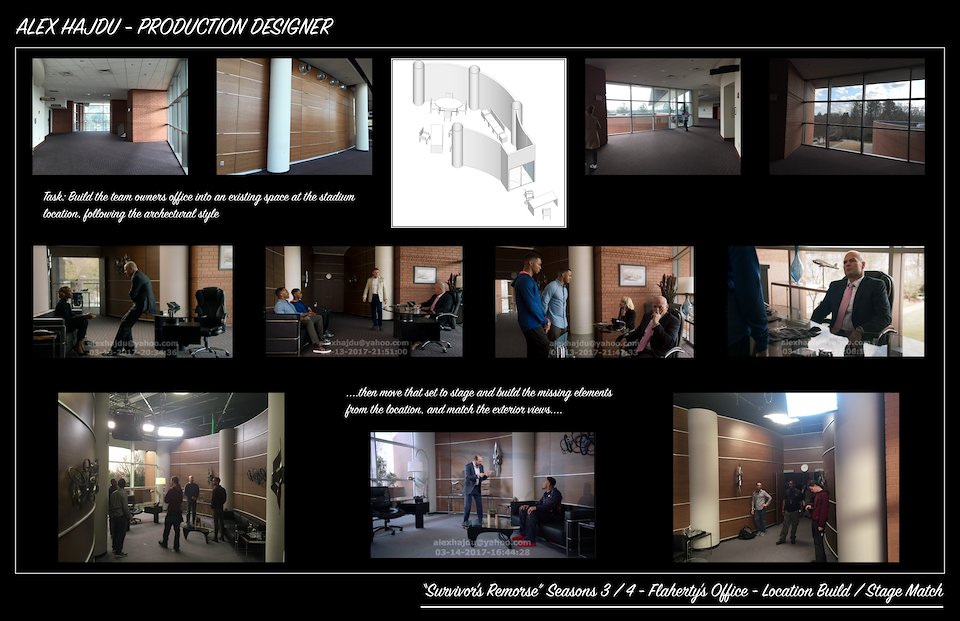 The office of the owner of the ATL basketball team on the show "Survivor's Remorse". The task was to build into the location of the Infinite Energy Arena, blending with the architectural style of the building. Later, I had to move the set to a stage, now building the missing elements of the existing building… and try and duplicate the view outside the windows…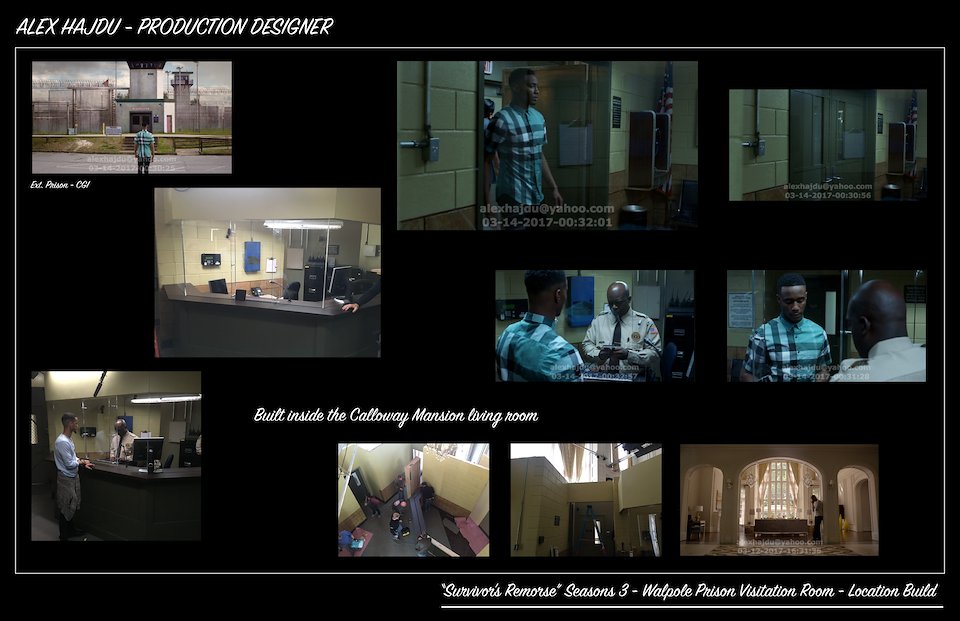 Cam Calloway, the lead in the series, goes to visit his father in prison at Walpole. We built the visitors entry inside the Calloway Mansion livingroom…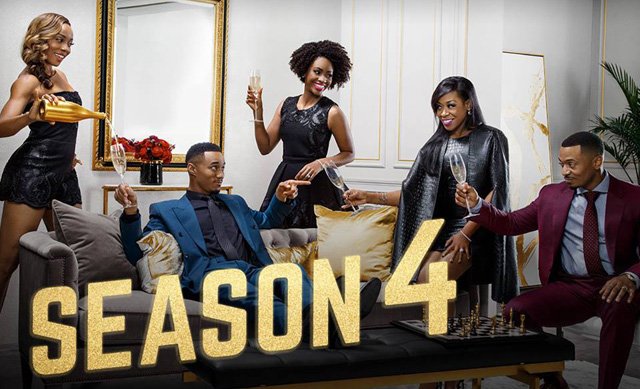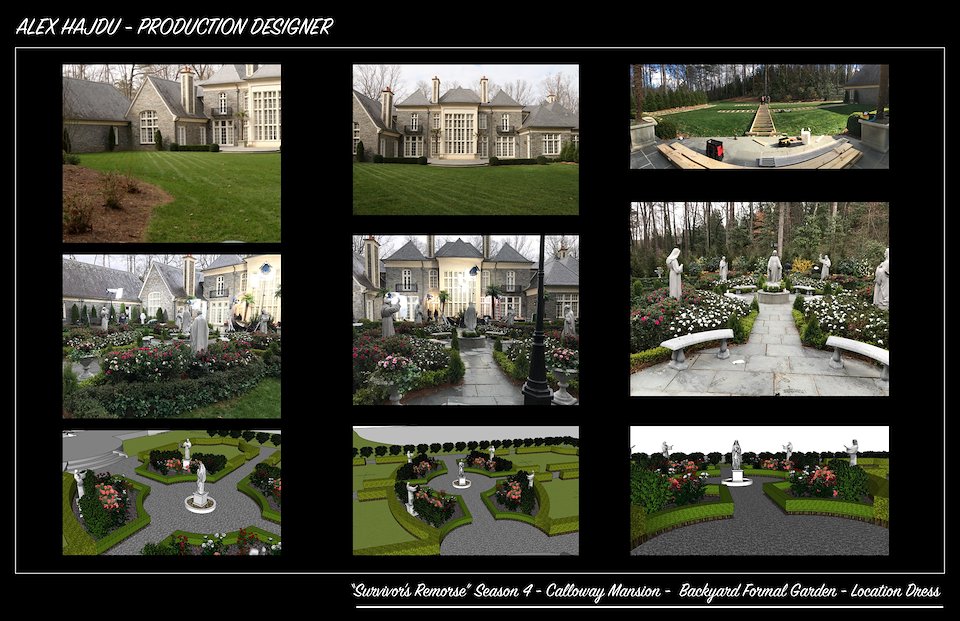 The backyard of the Calloway Mansion. Transformed into a formal garden with statuary.